The Australian share market started the New Year on a positive note, with the benchmark All Ordinaries index gaining by 4.6% to close the month at 7,121.2 points.  However, late in the month, global investment markets pulled-back sharply with concerns around the likely impact of the rapidly spreading "coronavirus".
The Australian Dollar fell by 3% in January, with 1 Australian Dollar currently buying 66.9 US cents.  The Reserve Bank of Australia (RBA) did not meet in the month, however a stronger than expected jobs growth report has expectations that the RBA board will keep the official Cash Rate on hold at 0.75% per annum following their February board meeting.
Global share markets declined in the month of January, with the United States Dow Jones index falling by 1.0%, the London FTSE falling by 3.4%, the Japan Nikkei 225 falling by 1.9% and the Hong Kong Hang Seng falling by 6.7%.
After a 2% decline in the Dow Jones index on Friday night our time, it is quite clear the spread of the coronavirus poses a risk to economic growth in 2020, at least in China and other parts of the world.
The graphic below shows the latest spread and impact of the coronavirus.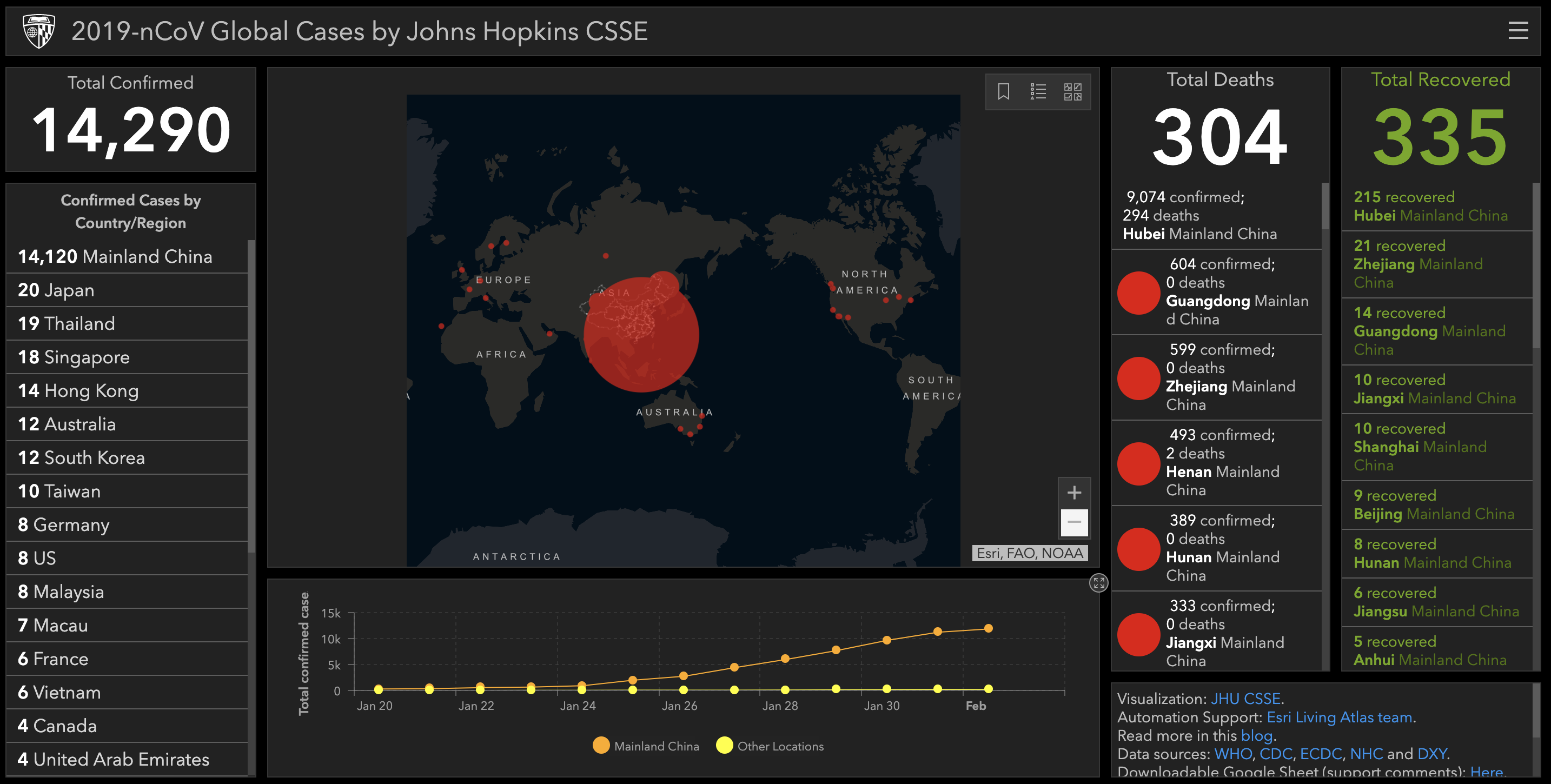 Source: arcgis.com
Already, the World Health Agency declared an international emergency, airlines have suspended flights to mainland China, some international businesses have temporarily shut down their Chinese operations.
The Chinese government itself quarantined tens of millions of people, closed many public venues, extended a long New Year holiday, and encouraged people to stay or work from home if possible.
Although the Australian economy appears well insulated — barring a worldwide pandemic — the coronavirus is sure to have some kind of impact.  After all, China has the world's second largest economy, it accounts for 20% of global economic growth, and is one of the largest trading partners of Australia.
Furthermore, thousands of Chinese travellers are a big fillip for the Australian tourism industry, and the inability to travel will directly impact our tourism industry – already reeling following the tragic New Year bushfires.
It is worth noting that just a week ago, most economic forecasters were predicting that the coronavirus would have little or no impact to the global economy.  However, the rapid spread of the virus has resulted in some cause for concern – with more to play out over the coming days and weeks.
For more information, please contact Ryan Love on 1300 856 338.
This article is general information only and is not intended to be a recommendation. We strongly recommend you seek advice from your financial adviser as to whether this information is appropriate to your needs, financial situation and investment objectives.